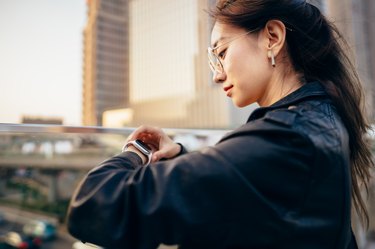 It doesn't need to be New Year's Day to commit to a better you. We make personal resolutions all the time, even if we've got a spotty track record of sticking to them. There's been a lot of research into why we fail to build new habits, but that doesn't mean we're stuck with all our old ones.
Researchers at Australia's Edith Cowan University have just released a study that might put our optimism on January 1 to shame. The paper lays bare just how many of us fail to follow through on New Year's resolutions (two-thirds within the first month), and how narrowly focused we tend to be on diet and exercise. It's not all discouraging, though. In fact, the team found some common threads about what can help us along that are worth carrying throughout the year.
"General goals or resolutions … require more thinking time," said lead author Joanna Dickson, "making them harder to stick to than goal resolutions that have a plan." In other words, the tenacity or intensity with which you plan to reach a goal doesn't tend to help you actually achieve it, but the specificity with which you define your goal can help a great deal. "I'm going to walk for 30 minutes through the park three days a week" is much more concrete than "I'm going to get healthy this year"; for one thing, it's easier to tell when you've actually succeeded.
Most of all, being flexible about your goals can help you figure out what specifics you'd like to pursue. The more you're willing to adjust your sights, the more you'll be able to hone in on what you really want.