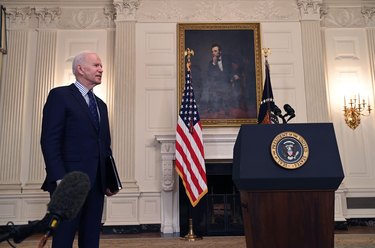 On the one-year anniversary of the World Health Organization declaring COVID-19 a lockdown-worthy pandemic, things are looking far more hopeful than they have for some time now. This week, President Biden signed the American Rescue Plan Act, which will start depositing $1,400 relief checks into bank accounts within days. There are lots of reasons this legislation is being hailed for Americans battered by the COVID economy, but you may not be aware of the full scope of it.
If you've lost your job but are still paying for health insurance through the COBRA program, those onerous premiums are now completely government-subsidized. The American Rescue Plan also extends and expands coverage for unemployment benefits, ensuring that states can pay weekly disbursements through September. Any benefits collected in 2020 will also be tax-exempt up to $10,200. This isn't even getting to the child tax credits and direct payments to parents targeting child poverty, or dozens of other major measures.
If you'd like to see a visual breakdown of the relief package's effects on different groups of Americans, the ​Washington Post​ has a good series of visualizations. To get a direct idea of what's in the stimulus, learn more from the horse's mouth at WhiteHouse.gov.