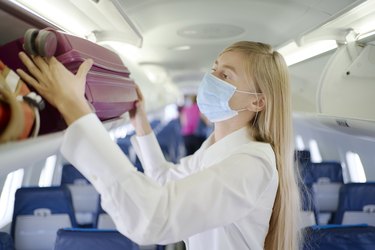 Given how little we're traveling overall, with the COVID-19 pandemic still a national and global threat, airlines will do just about anything to make potential customers reconsider. It's not just the airlines feeling the pinch, though — less travel also means less business for aggregator sites like Kayak, Orbitz, and CheapTickets, which scan multiple airlines and flight options to offer possible deals for cost-conscious passengers.
It turns out we have a preference for shopping how we fly, according to a new study from researchers at the University of Zurich and the University of Chicago. The question of who benefits more from the aggregation sites is key, now that sites are "facing increased scrutiny by regulatory authorities who fear that many firms are now at the mercy of aggregators and their ranking algorithms," says coauthor Anita Rao. Meanwhile, some airlines don't participate in aggregator sites at all — and one of them, Southwest, consistently enjoys great ratings from fliers and the industry. So, how does the consumer benefit?
We're more interested in brand loyalty than price or convenience, as it happens: Even within the aggregator results, more than half of users only shop one airline. We're also less interested in individual aggregators, often shopping among several to see which has the best prices for their preferred airline. Airlines, of course, create all kinds of incentives to reward sticking with them, from miles and memberships to credit card points. In this case, it may be one more reason to skip aggregators and buy direct.