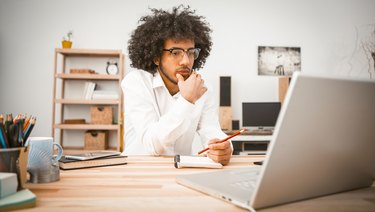 COVID is messing everything up: our health, our society, our economy, our politics, everything. Many people, however, have risen to the occasion, even as the pandemic has turned even the simplest task or interaction into a challenge. Despite job losses in staggering numbers, even the federal government has gotten behind American workers and families.
The CARES Act, passed at the end of March, isn't going to last forever, though. What comes after is still up in the air, which present a problem for the millions who've signed up for unemployment benefits, and who've come to rely on the extra $600 payments from the feds. New data from the Chicago Federal Reserve offers some evidence that extending those benefits might pay off in the long run. It turns out that people collecting unemployment insurance are actually searching for work twice as intensely as those who aren't on the rolls.
This is particularly striking in light of the revelation that as many as two-thirds of workers who've lost jobs to COVID are actually earning more on unemployment than they were on their jobs, which critics call a stunning indictment of those pay structures. Just one-quarter of American workers can fully complete their jobs from home, but those jobs also tend to be the highest paid. Federal officials and elected representatives are still debating how to proceed with CARES Act extensions or additions, which makes this a good issue to reach out about if you have strong opinions on the matter. We're all terrifically stressed about the pandemic still, and anything that lets us take back some measure of control can help.