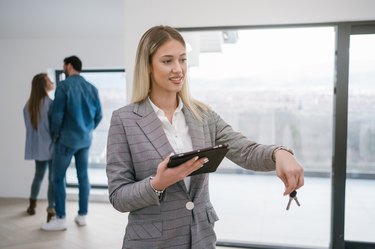 The coronavirus pandemic has put a lot of plans on hold all over the world: weddings, in-person graduation ceremonies, vacations, even regular trips to the grocery store. Nobody's getting any younger, though, and we've also been finding creative ways to keep moving forward. For instance, it's now much more understandable for homeowners-to-be to sign papers for a property sight-unseen, thanks to virtual tours and telework.
Buying a house and financing it have always been a difficult dance. COVID-19 has thrown some spanners in the works that may be even harder to overcome for many. As MarketWatch reports, there's good news and there's bad news. First, mortgage rates are rock-bottom right now, at least for a little while. On the flip side, however, the supply of affordable housing for sale is also rock-bottom. Homeowners are staying put amid a pandemic, an economic catastrophe, and a general feeling of total uncertainty.
This is how it's been for quite a while, even when sellers stand to make a hearty profit and certain kinds of housing (McMansions, luxury condos, etc.) have flooded an unwilling market. And since the demand for affordable starter homes is so high, even those low mortgage rates may not pay off enough to justify the expense. Of course, in many markets, renting is a better choice than buying a home, and COVID has nothing to do with that. If you're still bound and determined to own property, go in with your eyes open. Be really clear about your priorities and your capabilities, and then dive right in.