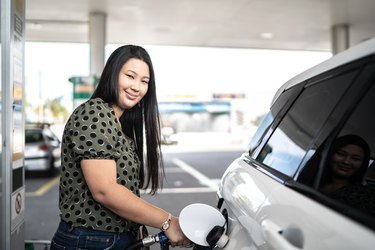 Do not steal cars, obviously, but if you're in the market for a used vehicle, you could be coming into your best possible opportunity. The bad news for travelers is that rental giant Hertz has filed for bankruptcy, leaving you with fewer choices for getting around whenever you feel safe about flying somewhere new again. The good news for buyers, however, is that a huge stockpile of vehicles has just come on the market, and they're priced to move.
Even before the coronavirus pandemic, used car prices were going through a turbulent time. The summer of 2020 could be the right time to invest, though, given the flood of product on the way. Hertz has a longstanding used car sales program in place, and it's possible a vehicle that's been rented out for a few years is in better shape than your run-of-the-mill options. A company like Hertz (or its subsidiaries, Dollar and Thrifty) requires that its fleet go through regular maintenance during its lifetime, so a Hertz-bought care has likely had a better-than-usual oil change schedule.
Of course, it always pays to stay skeptical and do your research. A used car that used to be a rideshare vehicle, for instance, may have problems that result from lots of time spent idling for passenger pickup. But if you need more transportation than, say, a bike a can offer, consider checking out the likely fire sale at your local Hertz car rental.