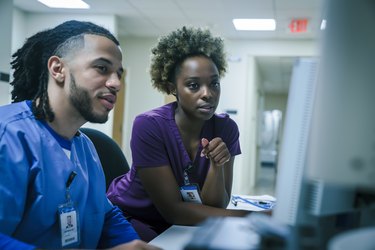 The novel coronavirus is hitting different parts of the country at different rates, but we're still fighting it everywhere. Huge numbers of medical professionals have put their own practices on pause to give frontline health care providers some desperately needed relief. As a patient, however, that may mean the procedure you'd been carefully planning for months is totally up in the air.
Nearly 1 in 3 patients say they've had an elective procedure, appointment, or surgery canceled or delayed because of the COVID-19 outbreak, according to a new survey. Furthermore, half of respondents said they wouldn't reschedule until they're satisfied that the pandemic is no longer a threat to their health and safety. Given the uneven state and federal response to the outbreak, that could vary wildly by location.
That doesn't mean providers aren't eager to get back to work. Still, CNBC spoke to one expert who says the backlog of scheduled appointments mean wait times could last up to four months. One huge complication: According to Reuters, some hospitals rely on elective procedures — which just means non-emergency procedures, and may still be critical to health — for up to 80 percent of revenue. When that support goes away, hospitals are actually in danger of closing or laying off employees.
There's no good or easy answer to all of this. Some hospitals are still going forward with select surgeries, despite the risk of exposing patients to COVID. If you're worried about your own health, consult a medical professional. Unfortunately, you may have to be prepared to wait.