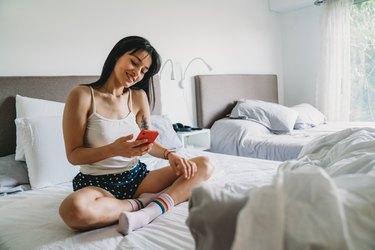 Like all the others, the hospitality and tourism industries are going through some bad times. With whole states sheltering in place, the market for travel has bottomed out in a big way. Hotels and hosts in general can be pretty resourceful, though — and some chains want you to know how much they'd like you to come back.
This week, Hilton announced a partnership with Lysol, as well as the famed Mayo Clinic, to showcase its room service guidelines and updated COVID-19 routines. Starting in June, the three entities will collaborate on new measures to both deepen normal cleaning processes for rooms and to signal to guests that every measure has been taken to ensure sanitation and hygiene. These include placing a seal on a room's front door to indicate that no one has been in the room since the cleaning staff, as well as installing more contactless check-in and disinfection technology.
Big hotel chains aren't the only businesses eager to show off how safe they are for travelers. Airbnb has also announced an "enhanced cleaning initiative," developed in consultation with former U.S. Surgeon General Dr. Vivek Murthy and following measures recommended by the CDC. This includes instituting an automatic 24-hour period in between when a guest leaves, cleaning, and when the next guest arrives. Of course, the best way to protect your health and others' is still to stay home as much as possible, but this could be our first look at the future of hospitality post-coronavirus.