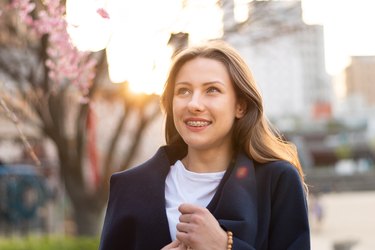 So much of personal finance is about restraint — and that's sensible, and it definitely pays off over the years. But it can also feel like you're living your financial life from a place of scarcity: Here's how much you have to set aside for rent, for groceries, for retirement, for a down payment. It might be tiring, not to mention easy to beat yourself up when you spend. According to one expert, though, it doesn't have to be.
Ramit Sethi is one of three personal finance writers who recently spoke to the New York Times about resisting panic in the era of coronavirus. While the larger trends in the United States are justifiably terrifying (seriously, just avoid looking up the latest unemployment numbers), Sethi preaches a more forgiving approach to managing your own money. That's not to say he urges profligacy; instead, he's more in line with Marie "Sparks Joy" Kondo.
"When I go out to eat at a restaurant and have a great meal, I'm not throwing my money away," Sethi told the Times. "Spend extravagantly on the things you love, and cut costs mercilessly everywhere else."