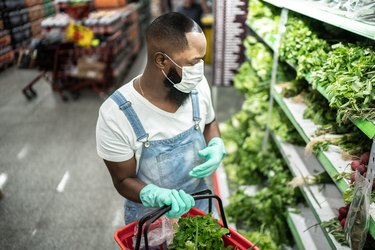 If you feel like the headlines are getting more and more apocalyptic, you're not alone. More than 25 million Americans are out of a job, including more than half the residents of Los Angeles. Beloved institutions are fighting for survival, from bookstores to museums to endless restaurants, including those shuttered by racism.
As acquiring food has become a more and more anxious enterprise, unfortunately, the bad news isn't over yet. If you eat meat, expect shortfalls if you haven't encountered them already: Meat processing plants are some of the most vulnerable hubs of coronavirus spread, like the pork processing plant in South Dakota that's now the nation's biggest COVID-19 hotspot. That particular plant supplies 5 percent of the pork eaten in the United States, and it's been closed indefinitely after nearly 650 cases have been linked to its employees.
It's not just meat that's hitting a bottleneck in the production process — farmers are destroying literal tons of dairy and produce because there's no way to harvest or process them, or anyplace to sell them. There's never a bad time to get a handle on your own food waste tendencies, but even if you're stretching out your grocery runs, it's not a bad idea to get comfortable with how long your food can really last. The New York Times has shared a thorough rundown of what shelf-stable goods can last longer than the expiration date might suggest. We're not in full Mad Max mode by a long shot, but we're definitely learning the meaning of "waste not, want not."