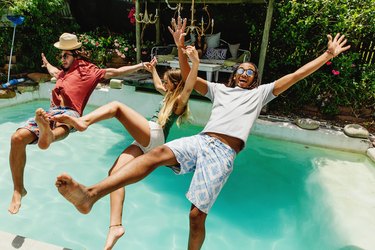 Mid-April has always been the time those of us who scramble to file our taxes dread most. Of course, because it's 2020, where the fun never stops, not even tax season gets a reprieve from these turbulent times. The news is still only Twitter-official, but here it is: You probably have until July 15 to file your federal taxes now.
The announcement came from Treasury Secretary Steve Mnuchin on Friday morning. While state tax authorities have made no similar proclamations, meaning that your state taxes are still due by April 15 as of publication, this probably comes as a huge relief to the millions of American workers who have suddenly been laid off in the wake of the COVID-19 outbreak. More than 1.5 million people have filed for unemployment in the last week; meanwhile, the federal government is relaxing regulations on who qualifies for unemployment, letting states define pools of potential applicants.
All that said, there are plenty of reasons to keep your eye on April 15. Filing by or before the original deadline will get refunds into your hands faster, of course. If you're having a hard time working up the enthusiasm for your legally mandated contributions to the public good, remember that taxes really are about helping your neighbors. It may pinch, as a process, but there are lots of ways to cushion the blow — including taking advantage of Free File, which is much easier than in years past. Whether you finish your paperwork by April or July, you'll be glad either way to get it off your back.