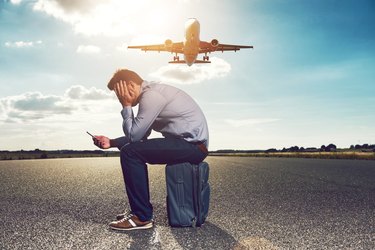 The news is getting freakier and freakier, if you're paying attention to the headlines about COVID-19. In New York, Broadway is shutting down, while in California, Disneyland is going dark for only the fourth time ever. Amid all this and more chaos, it was supposed to be spring break season — so what are we supposed to do when we booked tickets and hotel rooms weeks or months in advance?
As with all coronavirus-related news, this is a fast-moving story, and some exceptions or exemptions may emerge over time. But by and large, if you're trying to rearrange a trip or get a refund because of health worries, the outcome is going to depend on the company you're dealing with. Travel industry experts told Newsweek that calling customer service at hotels, airlines, and other service providers may result in either reimbursement for your payment or a voucher to be used when things blow over.
It's best to try this method before leaning on another option: travel insurance. Some emergency travel insurance plans have been altered to accommodate coronavirus fears, but be sure to read any plan carefully. Some policies may not begin coverage until a certain date, while others may not allow for personal cancellations versus government-mandated holds or shutdowns.
If you're traveling overseas and just learned about the so-called Europe travel ban, that's also likely to change and shift in the coming days and weeks. Get in touch with the nearest embassy, stay in contact with the airline, and as always, keep washing your hands. The ride is bumpy now, and it's likely to get even more so.