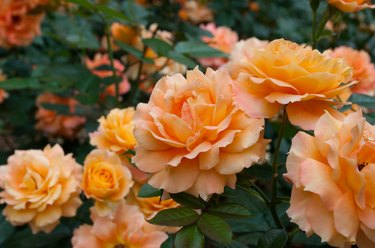 Maybe all the cliché-riddled greeting cards telling us to stop and smell the roses were onto something. There's a strong neurological connection between scent and memory, maybe the strongest we've got. Now research suggests that one particular aroma could actually improve performance, all while we're asleep.
Researchers at Germany's University Clinic Freiburg have just published a study showing that the smell of roses could help students learn better and more thoroughly assimilate information as they sleep. It's a small study relying on elementary school students taking a foreign-language vocabulary test, but those who studied and slept in a room with a rose-scented diffuser showed "significantly greater learning success" on the exam the next day.
There's something a little fairytale-like about leaning on the rose scent in particular, but it's actually not surprising that certain aromas can boost performance in lasting ways. A 2018 study found that just smelling coffee can help you feel more alert and do better on tests or tasks. Our affinity for our favorite scents is so strong and so driven by personal preference that it totally withstands marketing.
So if you're a fan of roses and you want to be at your best, it might not be totally outlandish to indulge in some candles, perfumes, potpourris, or any other fragrant product. Again, this is a small study with some big caveats — the researchers point out they'd need to invest in some EEGs to study brain wave activity during sleep — but feel free to have fun prepping for whatever tomorrow will require.