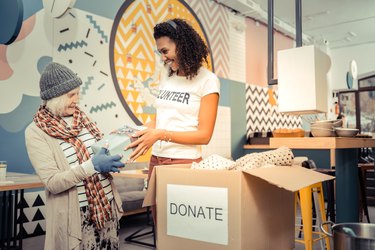 Donations and charitable giving are important to so many people. We budget for it, we plan for it, and we spring for it, when a need seems sudden, urgent, and dire. We also fully expect a charitable organization to follow through when we say how to use our money.
This isn't always what happens, though. When a charity designates donations for something other than the donors' preferences, the donors tend to get angry — and vengeful. That's according to new research from Washington State University, which found that if a nonprofit used donations for a cause other than that which donors had given to specifically, donors felt a sense of betrayal, no matter how worthy the alternate cause was.
"This wasn't fraud or embezzlement — the donor's money was still being used for good," said author Jeff Joireman. "But because the expectations were so high, they were upset when their donation was redirected." One high-profile instance is the 2005 gift of half a million dollars to an Oklahoma hospital by country singer Garth Brooks, who won a lawsuit in 2012 after the hospital declined to use the money for a women's center.