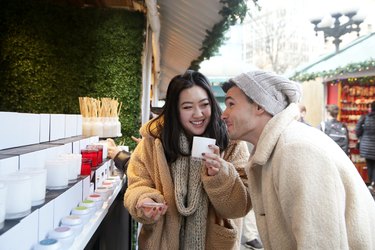 Thanksgiving is taking its sweet time this year, falling a mere two days before the end of November. That means Black Friday is six whole days closer to Christmas than usual, which leaves retailers in a massive bind. What's problematic for a marketing team, however, can often work out quite well for consumers.
This week, Reuters reported on the measures major retailers are taking to ensure that they can create the year's biggest profits in a significantly shorter amount of time. It's less about taking advantage of customers and more about survival: The holiday shopping season can account for up to 40 percent of a company's sales each year. That's why you're likely already seeing cheaper, speedier shipping and delivery options from retailers like Target and Amazon, as well as some surprisingly great pre-Thanksgiving specials. (Keen-eyed shoppers may have noticed those deals going up before Halloween, even.)
Just because you're likely to get bigger and better deals during the run-up to the holidays doesn't mean you should forget some of the basics of holiday shopping, though. For instance, it's an incredibly stressful time for retail workers, so be your best self when you're on the prowl. Small businesses rely on customers more than ever, so it's always worth considering what to support with your dollars. Finally, if you are the Black Friday type, keep some shopping tips in mind — and don't sweat Cyber Monday. It's hardly even a thing anymore. Now may not be the official holiday shopping season, but the pre-game is definitely already here.