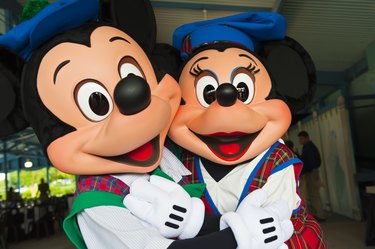 Sure, a dream is a wish your heart makes, but most of the time, the things we want most don't land straight in our laps. Unless, that is, you get your phone and internet access through Verizon — in that case, there's a strong likelihood you just landed one free year of the Disney+ streaming library.
This week, Verizon and Disney announced their plan to bequeath "all Verizon wireless unlimited customers, new Fios Home Internet and 5G Home Internet customers" with Disney's forthcoming, hotly anticipated streaming service for 12 months, absolutely free. That means if you've been champing at the bit for the entire Disney Animated Classics library, everything Star Wars, the entire Marvel Cinematic Universe, and a whole bunch of new original content, weird old movies, and deep-cut documentaries, it just landed in your lap.
Disney+ lands on November 12, and for the rest of us, it'll cost between $70 and $84 a year. That's still a pretty low price (a little less than $6 per month), considering that U.S. streaming customers are willing to spend just under $40 each month on these services. Of course, it's also worth worrying about Disney's business and cultural monopolies — and how each corporate mega-merger continues to affect prices and consumer choice in entertainment. Film isn't the only medium in the mix; video games are getting upended too. Still, if you're more of a "Don't Worry, Be Happy" type, you and your wallet are going to be pleased as punch indeed.