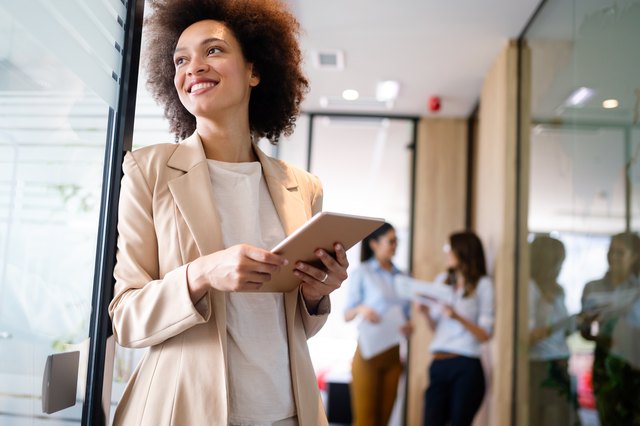 credit: nd3000/iStock/GettyImages
For every 10 men who get promoted or hired in first-level management roles, just over 7 in 10 women are offered the same opportunity. Put another way, one huge reason why we have so few women in high-level leadership roles in the working world is because women start out at a significant disadvantage numbers-wise. Fewer women at the starting line, fewer women in the C-suite.
That's just one startling statistic from the new 2019 Women in the Workplace study from the consulting firm McKinsey & Company. To make matters worse, that 7 in 10 (or 72 in 100, to be more precise) gets even worse when you break down the data by race. According to Markets Insider's Theron Mohamed, "For every 100 entry-level men promoted to manager, only 58 Black women and 68 Latinas are promoted, and for every 100 men hired as managers, only 64 Black women and 57 Latinas are hired, the report found."
Not only is the glass ceiling unjust, it's inefficient: Leaving all that talent on the table means an unequal office is also likely less innovative. Even the women who do make it up the corporate ladder face a disproportionate number of challenges. There are ways out of this debacle, though. For one, hiring committees should reevaluate how they set up applicants of all genders for success in the promotion process. Most of all, however, the solution to this far-ranging problem is impossibly simple: Just hire more women at the top. They're more than likely to bring others along with them.