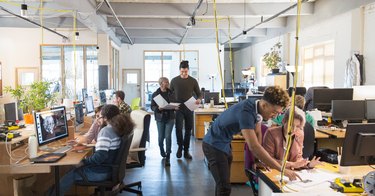 Everybody loves a Top 10 list, and the Society for Industrial and Organizational Psychology is happy to supply. This marks the sixth year this professional organization has released its Workplace Trends list, taken from member surveys about what they're seeing on the ground and in their research. "I-O psychologists study workplace issues of critical relevance to business," according to a press release, "including talent management, coaching, assessment, selection, training, organizational development, performance, and work–life balance."
You'll find a lot of that in what workers and managers expect to be talking about this year and in the years to come. The results are:
Finally, the biggest trend these researchers are following is Artificial Intelligence and Machine Learning ("This AI Can Map Entrepreneurs — And Their Competition"). If you're the podcasting type, Sleepwalkers just did an excellent episode on robots and the future of work. Keep an eye on all of the above — these trends are likely to define huge swaths of our working lives to come.