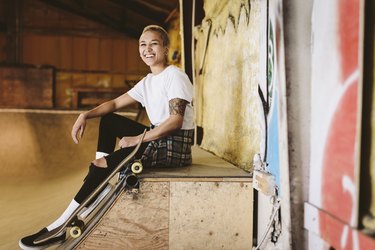 For most of human history, household-forming partnerships weren't about love. They were about money: property, dowry, power, national interest, building generational wealth, and lots more. More recently, society has elevated deep affection as the driving purpose of that kind of union — but it doesn't mean society still isn't structured to reward legally bound human people via finances.
Casey Taylor, writing for The Outline, tempts readers with the prospect of never needing to use dating apps again. His story is about the rise in personal matchmaking services, but it's also about contrasting the money we sink into finding a partner with the incurred costs of remaining single. For instance, the median household income of married couples in the United States ($90,000 per year) is nearly three times that of a single person ($36,000). That's not even getting into the costs of loneliness, which can affect your emotional health as well as your bottom line.
If you're single, it's more expensive to travel, since the best discounts are often aimed at couples or groups. If you live alone, you shoulder a higher burden on rent and utilities. If you have ovaries, you may be considering additional costs to preserve your fertility until you can afford to have children. All that and you still have to deal with nosy relatives and weird social media envy. Still, there's plenty to enjoy about the single life, including financially. Opting out of compromise (even if you're good at it) is its own reward for many. If only social institutions felt the same way.