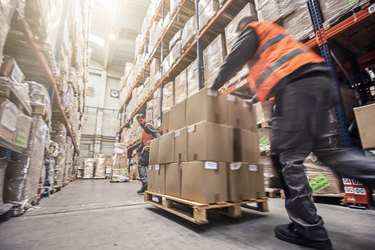 Millions of subscribers love Amazon Prime, and for a wide variety of valid reasons. From unlimited streaming content to extra deals at places like Whole Foods, the Everything Store works to keep its customers satisfied. But the OG perk of Prime membership is the two-day free shipping. Amazon has just announced it's cutting that in half.
Last week, during a conference call with investors, Amazon dropped the bomb that it would make its standard delivery window for Prime customers just 24 hours. While the company has pushed to make Prime delivery in two days or less as a rule, shaving off an entire day creates a massive new expectation for all of Amazon's competitors, online and physical.
The reason Amazon can aim for this, of course, is that it has spent years building infrastructure to support this kind of service. There's just one problem: Amazon has also spent years dodging allegations of abusive and dangerous working conditions, from its corporate environment to its warehouse floors. One-day delivery for free doesn't come without costs. Customers just aren't the ones who see them.
If you want to push back against corporations like this, it's not simply enough — or in many cases, feasible — to just cut Amazon out of your buying habits, although if you can make the switch, particularly to local institutions and small businesses, that will help them a great deal. These are the kinds of concerns your elected representatives want to hear from you about. When it comes to Amazon, there's some evidence that raising your voice can make change happen.