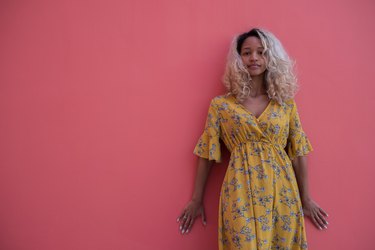 Because political news moves a mile a minute in 2019, the 35-day government shutdown might seem ages in the past by now. But the fallout, both seen and unseen, continues, and will persist for much longer than anyone likes to admit. That includes how Americans engage with paying taxes this year — and when they can expect their returns, if any.
Representatives in Congress have just introduced a bill to extend the regular 2018 tax filing season for five weeks. Rather than requiring taxpayers to submit their payments and paperwork by April 15, it would allow for regular filing up through May 20, nearly Memorial Day. This is due to the five-week window in which the Internal Revenue Service was unable to assist most taxpayers or pay its own employees. If you've been waiting on your return, despite filing weeks ago, this may be why.
Other problems plague the IRS as it comes into an intensely busy few weeks. Online and in-person resources still need support and improvement, including websites that crashed last year under the load of people filing. Taxpayers themselves are also filing more slowly this year, suggesting that another Big Crunch may be on its way. Changes to the federal tax code aren't as drastic as they were in 2018, but there's still plenty of room for confusion, especially with some popular deductions no longer on offer. Talk to a tax professional if you're still not sure how it will all shake out for you, but also call your elected representatives and weigh in if you have thoughts on extending Tax Day deadlines.