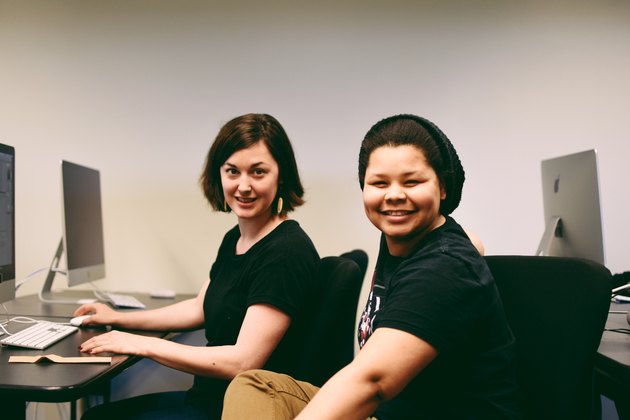 The workplace isn't always designed to keep us at our healthiest. Thanks to the open office, among other factors, every day can be cold season or worse. Being treated poorly can exacerbate mental and physical health problems. All that said, there are ways in which being at work can help us recover.
Researchers at the U.K.'s University of East Anglia and Sweden's Uppsala University have just released a study on employees who return to work after being in poor health. They studied workers struggling with depression and anxiety, as well as those dealing with musculoskeletal issues (up to and including occupational sitting). The ultimate goal was to see what united employees who stayed at work for three months without a relapse of the condition.
The short version, according to a press release, is "support from line managers or supervisors and coworkers, employees having a positive attitude, and high self-efficacy — their belief in their capabilities to achieve a goal or outcome." Previous studies have shown that new mothers returning from maternity leave are happiest when their workplaces support them, independent of the baby's temperament. It's hardly surprising that the environment where we spend, on average, one-third of our day is key to our health and wellbeing.
Whether you're a manager or a colleague, promoting "a culture that makes returning workers feel valued, worthy, and not necessarily blamed for absence," as lead author Abasiama Etuknwa puts it, will go a long way toward keeping the office healthy for everyone.