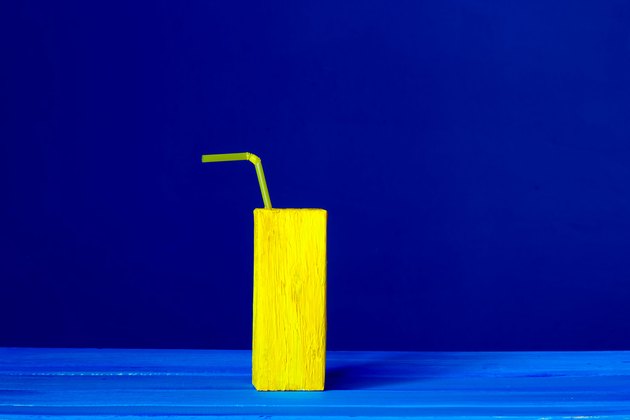 It's been a rough few months for the Food and Drug Administration. First, romaine lettuce was giving everybody food poisoning; then a federal government shutdown stopped inspections in their tracks for 35 days. Now Consumer Reports has some startling news about the juice we drink, whether it's from a sippy cup or a health bar.
On Wednesday, the advocacy magazine published a study it had made of 45 popular fruit juice brands sold nationwide, including apple, grape, pear, and fruit blends. Brands tested included Welch's, Mott's, Trader Joe, Whole Foods' 365 Everyday Value, and R.W. Knudsen. In nearly half of the samples, CR found elevated levels of cadmium, lead, mercury, and inorganic arsenic.
These heavy metals are toxic, although they often come in small doses. They can lead to health problems in adults and children, and unfortunately, they tend to build up over time in the body. You can ingest or consume them in foods like fish (you may remember actor Jeremy Piven's sushi setbacks in 2008), protein powder, and even water. Ten of the juices tested by CR had enough heavy metals present to provoke health problems in adults, and the magazine recommends consumption limits for children and even teens. Grape juices and juice blends tended to have the highest concentrations of heavy metals, and testers found no difference of levels in organic products.
Read the whole article for a clearer look at the findings. Crucially, it doesn't mean you should be afraid of drinking juice or eating fruit. CR also includes an interactive feature that shows which brands present concerns and which ones may be better alternatives.