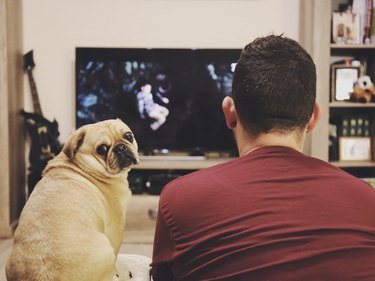 It's getting hard to keep track of every streaming service that's available. Between Hulu, Netflix, Amazon Prime, and HBO Go, you've got the major players, but tack on seemingly endless channel-exclusive subscriptions for the likes of Showtime and ESPN, then factor in the forthcoming Disney service and others like it… It only makes sense for cord-cutters to share passwords when there are so many individual options to choose from.
In the future, that could be a thing of the past. This week at the Consumer Electronics Show, one new startup showed off its star product: an AI that can figure out whether you're sharing logins with non-family members. The company, Synamedia, says its Credentials Sharing Insight program uses machine learning to triangulate password use and households while also ensuring that the whole purpose of the "family plan" isn't defeated from the get-go.
Synamedia frames the issue as one of protecting corporate profits, but the streaming services aren't super sure that's necessary. Netflix, for instance, sees its product as a per-household thing — as long as you're within one household, Netflix is thrilled you're sharing accounts. Of course, if it really is down to revenue, Netflix could be experimenting with ads before you know it. The cost of creating original programming is also part of why Netflix has increased prices lately.
Synemedia's product hasn't been snapped up by any of the big streaming services just yet. Still, it may be time to start figuring out which subscriptions are personally worth the most to you.