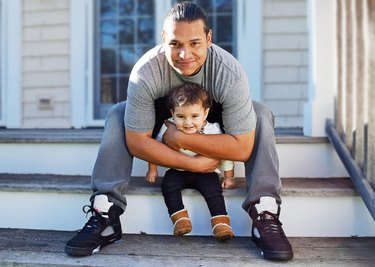 Buying a property is daunting no matter what year you do it. Whether it's a house, a condo, or something else altogether, you've got to think about timetables, strategies, end-of-deal surprises, and even the color of your walls. There are some bigger, even more fundamental matters to grapple with underneath, though — how much will it cost just to borrow for payments?
Things are looking a little dicey for prospective buyers in the coming 12 months. Not only do some economists think another recession is on the way, but just this week, the Federal Reserve has raised interest rates. Mortgages could go up, budgets could get tighter, and some homeowners might decide they're better off staying put for now.
That's especially a problem for first-time buyers. All kinds of costs are actually falling for homeowners in the luxury market, but millennials are getting older — old enough to want houses now. There aren't enough luxury buyers to swipe up all that housing stock, and neither starter homes nor affordable housing are totally attractive for builders.
We're not totally screwed, though — especially when we're willing to pick up and move somewhere new. The nation's most expensive housing markets are actually draining, as more workers and families seek out a life they can afford and enjoy. Regional differences can help out buyers, since national data tends to flatten out those opportunities. Do your due diligence as you work through the process of buying a home. That's an investment guaranteed to pay off by the time you sign the dotted line.