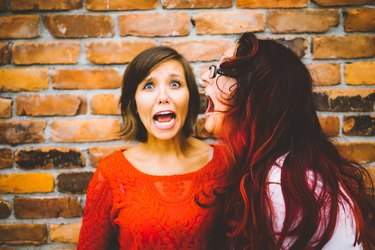 As bad as it feels to worry about your finances, there is one paper-thin silver lining: You are far from alone. In fact, your fears may be more common than you think.
This year's WalletHub Halloween Spending and Financial Fears Survey, while a mouthful, finds that 75 million Americans — about 3 in 10 — would describe their money situation as a horror-show. Nearly one-third of survey respondents said that money scares them more than politics, health, or terrorism. Both long-term saving and unpredictable futures freak us out: Our top two financial fears are unplanned emergencies and saving for retirement.
That's not the worst of it, if you want to really give yourself the willies. More than half of us think our credit cards put us in danger, and about 40 percent of us think we use our credit cards too much. (That said, not having your credit card was rated three times as terrifying as having one.)
We're most worried about the coming year, overall. Two out of 3 respondents think the economy will get scarier over the next 12 months. It's hard to disagree when nearly one-quarter of Americans face food insecurity, nearly 18 percent have trouble paying for health care, and significant numbers of others have trouble paying their bills.
Even if you're feeling comfortable, or at least like you're not precarious, you still may not emerge unscathed. For a taste of what's wrong with the world, Hershey announced last week that next year it's raising the cost of its chocolate. Nothing gold can stay — but it's never too late to give yourself a leg up. The more you educate yourself about personal finance and follow through on plans, the better equipped you'll be to ride out rough times going forward.