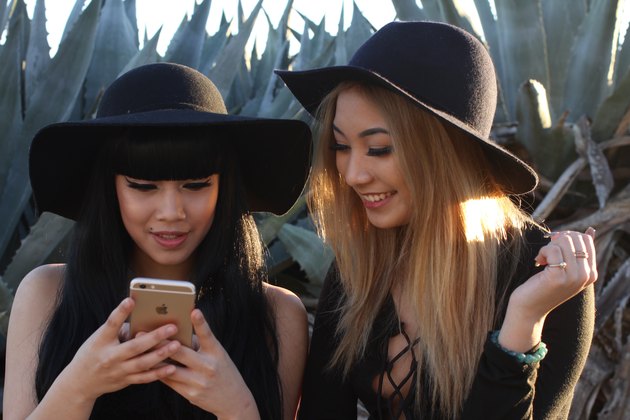 Some people mark the beginning of fall by Labor Day or the first day of school; others prefer the tilt of the Earth or the pumpkin spice latte. Some, of course, wait for another event: the September Apple product reveal.
This year, rumors are flying about how Apple will update and upgrade our favorite personal devices come Sept. 12. The iPad may see some impressive new specs, and we could get an Apple Watch in rose gold, but mostly, all eyes are on the iPhone. The ubiquitous pocket computer and sometimes telephone could have a whole slate of next-level features, including improved screen resolution, wireless charging, and souped-up cameras.
However, a new survey from USA Today shows that for most consumers, our needs are a lot simpler than all that. Three-quarters of participants — nearly 1,700 American adults — just want longer battery life. This comes after nearly a year of accusations and class-action lawsuits about how Apple has handled the iPhone's mysteriously faltering battery.
About two-thirds of survey respondents also hoped for better shatterproof screens. This might be less of an issue if Apple was more supportive of right to repair laws, which gives consumers more options to fix products at a lower cost. Rounding out the top three, 44 percent of respondents wished Apple would offer expandable storage, so you're not stuck with upgrading, offloading, or deleting once you've taken too many photos of your pet.
Americans are hooked on the iPhone, and we tend to buy a new model about every 22 months. If you're looking for a new phone now, maybe hold off until mid-September. With new product announcements, we could see some price drops for new and refurbished devices.