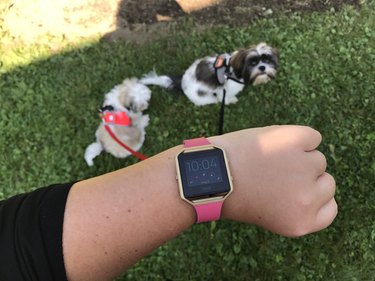 If you've become diligent about getting your 10,000 steps each day, it might be because you love your FitBit. In a world where the wearable device industry has to compete with the Apple Watch, FitBit is taking its services to the next level. This week, it announced a new partnership with Google — one that could change how you manage your health care.
Thanks to Google Cloud and the rise of electronic medical records, FitBit will soon be able to port your fitness data directly into your doctor's office. Medical professionals can receive information about your health from the source in between visits and build a more thorough profile to target any treatment. It's all medically ethical, thanks to some purchases Google has made. That said, some remain wary of the proposal.
"Fitbit's challenge is to overcome today's cloud privacy concerns beyond HIPAA, especially after the recent uproar around Facebook [and Cambridge Analytica]," Nucleus Research CEO Ian Campbell told TechNewsWorld. "A lot of very private information goes into the cloud, and it isn't always clear how anonymously this data is preserved." Research manager Michael Jude also has concerns about a tech company venturing into medicine, and all the responsibilities that carries. "If a sensor fails to register a life-threatening condition and someone dies, who's responsible?" he told TechNewsWorld.
That said, these are serious but standard concerns about personal data and networking health care. FitBit itself remains a fairly good purchase for anyone looking for ongoing motivation to exercise. As for the bigger questions, they're worth keeping in mind. Come to your own decision about what's right for you.