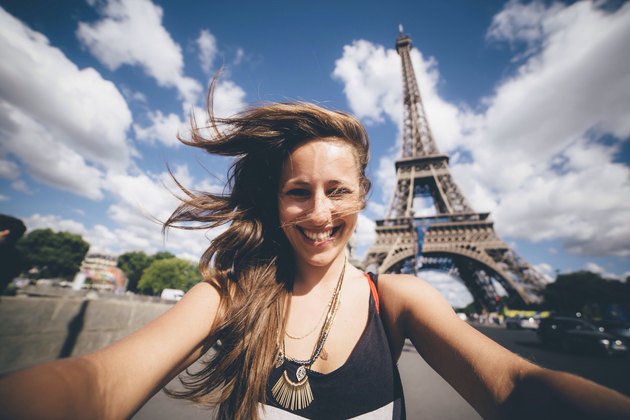 Not all of us are planners, and sometimes prime vacation season just sneaks up on us. If you're still figuring out what to do this summer, consider taking a job. Hear us out — it's a job for you and your bestie to travel the world and tell the rest of us about it.
WOW Air has a proposition for you: Move to Reykjavik from June 1 to August 15 and fly to any of their destination cities on their dime. That includes places like Barcelona, Tel Aviv, Copenhagen, and New York. You'll use every social media tool in your power to build the budget airline's WOW Travel Guide. Snapchat, Instagram, YouTube, Twitter, blogs, and all the ones you haven't heard of ­— they'll pay you and a companion of your choice about $4,000 per month to show off the best adventures WOW can provide.
Of course, it is a marketing ploy, and yes, that does mean it's as much job as adventure. But it's still a pretty compelling idea. The application period has already opened, and the deadline is May 14. All you have to do is create a two-minute video with travel tips for your hometown. Best of all, the contest is open to anyone worldwide, so don't worry if you're not all brushed up on your Icelandic.