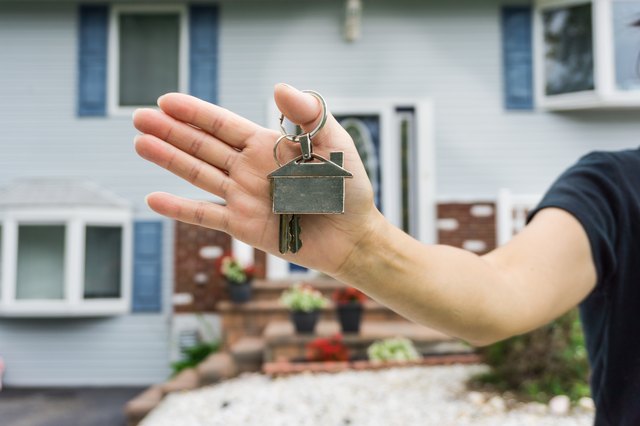 Buying a house might feel beyond our wildest dreams for most of the Millennial Generation. But even though it's always been an uphill battle, we're actually making some good progress. In fact, Americans under the age of 35 have been driving a renewed push toward home ownership.
On Thursday, the Census Department released new quarterly numbers showing the fifth straight quarter of growth for the national home ownership rate. Not only that, but for the past year, the number of renters has fallen. Experts believe that's because they're trading in a lease for a mortgage.
Just two years ago, the home ownership rate among Americans hit a 50-year low. Millennials are such a big cohort that in effect, a rising tide lifts all ships: Even if only 35.3 percent of us own our own homes, the raw number of new home owners is helping the national rate grow.
Of course, it's still worth it to be cautious. The mortgage industry needs to deal with some shakiness, and cities worldwide still haven't entirely found a middle ground between most livable and most affordable. Roommates are still a great money-saver, and local real estate markets can shift dramatically with little notice. But it's not all bad news. The process of buying a home could become a lot more streamlined in the coming years, and there's lots of information available on best-bet cities you might not have considered yet.
Competition for the few available homes out there is fierce, though. If you're thinking of nudging up the national home ownership rate, give yourself every tool in the box before you start.