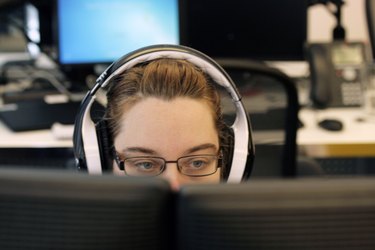 As if you didn't have enough to worry about, it turns out there's a right way and a wrong way to do anxiety. Without it (the theory goes), you'd never push yourself and never get anything done. Too much, of course, and you're too paralyzed to act.
This isn't a new proposal, but researchers at the University of Toronto Scarborough have proposed a new way of breaking down who experiences workplace anxiety and how. The first category is called dispositional, or character trait–related. That applies if you're naturally or generally an anxious person. The other is situational, meaning that specific tasks can freak you out when otherwise you cope with your job well.
Understanding which categories you experience can tell you a lot about how to work with your anxiety and manage it. Someone who gets nervous about public speaking may simply need practice and positive reinforcement, while someone who worries about others' opinions would be better served by emotional intelligence development. Some anxieties, however, are universal. The research team found that "constant looming deadlines," "frequent organizational change" and "jobs that require constant expression or suppression of emotion" (think the service industry) put plenty of stress on us all.
More often than not, we need mindfulness more than pressure and stress, which can easily lead to burnout and poor outcomes over time. Studies suggest you can access the benefits of mindfulness through an app just as easily as in-person courses. No matter what, this seems like more proof that soft skills save jobs. Give yourself an edge, but just enough to get what you need.