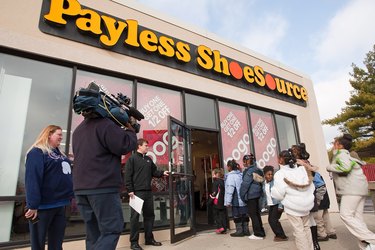 Payless has been around seemingly forever; but it's fate is definitely up in the air right now. According to a report from TIME, the franchise (which happens to be the largest footwear chain in the country) entered bankruptcy in April and is anticipating to close one in five stores moving forward.
One in five stores for Payless means roughly 800 stores in total could shutter (and about 400 already have). Just think of how many jobs that means will be lost and it kind of makes your head spin.
The full list of Payless stores closing can be found on USA Today, but the states hit hardest include 18 to shutter Michigan, 39 in Florida, 117 in Texas, and 132 in California. It's a lot.
Of course this just follows in with a wave of brick and mortar stores shuttering. Americans just aren't shopping the same way they used to, and jobs are paying the price.