Freelancing can be hard, but with the help of the right apps, it can be a little easier. Here are seven apps that all freelancers should have to simplify that independently employed life.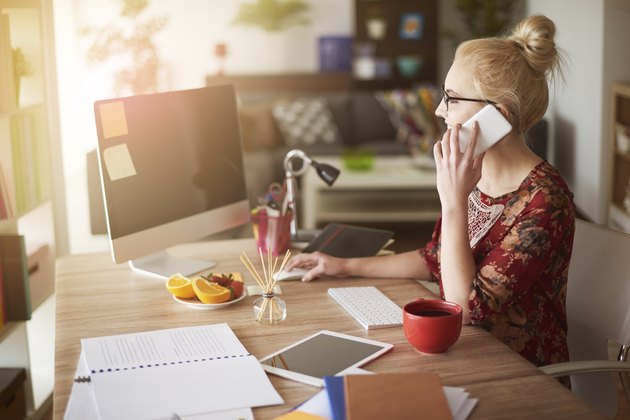 Trello
Trello is a great tool for collaborating, but it's also a great way to organize solo work. You can create a different board for every project and get a visual snapshot of your workflow at any given moment. Plus, if the need to collaborate does arise, it's easy to invite other users to work on your boards.
Wunderlist
If you're looking for a more traditional to-do list, Wunderlist is a simple, functional to-do list that syncs across your devices to help you manage your mounting list of Things That Must Be Done no matter where you are.
Cushion
If your main struggle with the freelance life is time management, Cushion is a tool that's here to help you make sense of all those ~ commitments ~. Using the app's schedule feature, you can get a snapshot view of your commitments for the year or zoom in to focus on what needs to be done hour-by-hour. It also lets you track things like payment and changes in deadlines.
Freedom
If you have trouble concentrating and staying in the zone, Freedom is an app that will help you stay on track, basically by force. The app allows you to block websites, apps, and the entire internet if that's what you need to stay on task. Freedom isn't free, but offers several different pricing plans to fit different users' needs.
Duffel
As a freelancer, your email account is your most important filing cabinet. It's where you receive everything from assignments to contracts to receipts of payment and if disaster struck and your mailbox was wiped out? Well, let's just say panic would definitely ensue. Enter Duffel, a free app that allows you to back up your gmail in case of emergency.
Wave
If managing money is where you struggle to stay afloat in the choppy freelance waters, then seriously look into Wave, a free app (with paid service features) tailored to helping freelancers manage the business side of being, well, a business. Wave will help you manage accounts and even generate reports, so you'll feel * so * profesh.
Shake
If the legal side of things (as in creating/sending/signing documents) has caused hiccups in your freelance workflow, then consider Shake. It's simple, easy, and allows users to generate and sign a huge variety of legal documents.