Individuals are constantly looking for tax deductions to lower the taxes they owe each year. Costs associated with an individual's business or line of work is a good place to start. Tax deductions are allowed for ordinary and necessary business expenses. These are expenses commonly accepted in the industry. Construction workers are entitled to deductions for mileage, fees, supplies and cellphones if they are used in the ordinary course of business.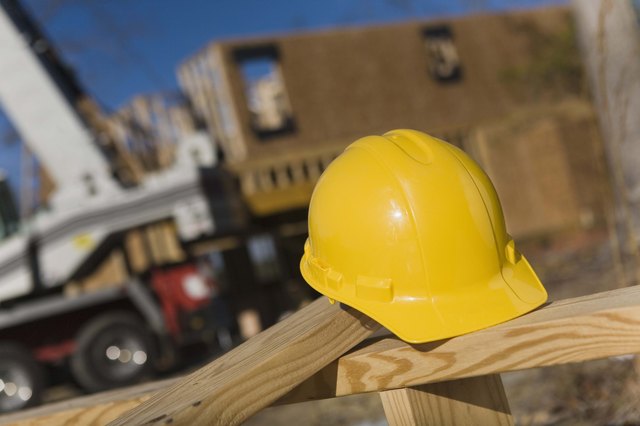 Mileage
One of the biggest tax deductions for a construction worker can be mileage spent on a job. The miles a construction worker has to drive for a job can either be reimbursed by the employer or deducted by the employee on his tax return. The 2011 mileage reimbursement rate for business is 51 cents per mile. For a construction worker to take the deduction, he must keep documentation of the dates for the mileage and a brief explanation of how it was in the course of business.
Fees
Subscriptions to professional, trade or technical journals are deductible expenses for construction workers if they focus on the construction industry or a subset of the industry. In addition, fees paid to belong to certain construction organizations or to maintain licenses pertinent to working in the construction field are also deductible by construction workers. These organizations must be business organizations and not social or recreational clubs. Valid examples include trade associations or business leagues.
Supplies
Another deduction for construction workers are supplies used on the job. This includes clothing and tools. Clothing for construction work can be deducted if the clothing cannot be worn outside the individual's employment. This includes steel-toed boots and hard hats. Supplies follow the same rules. If they are needed in the ordinary and necessary course of construction work, they can be deducted from an individual's tax return. The individual must have purchased them and not sought a reimbursement from the employer.
Cellphone
Construction workers can deduct cellphone expenses if the phone is used in the course of business and the expenses are not reimbursed by the employer. The workers must keep complete documentation of the dates, times and how the phone was used for business. This can be done by keeping copies of cellphone bills along with copies of time cards and contracts for work. IRS Form 2106 should be submitted with the individual's 1040 to claim these deductions.