Our parents' generation was different, our grandparents' even more so. For many (even most) during the 19th century, the professional peak meant a lifelong career working for the same company. After the right amount of decades retirement would come, and with it maybe a congratulatory wristwatch. The economy of the 21st century, the "gig economy" if you will, yields a much different career trajectory — and this divergent structure also requires a reframing of how to make it work.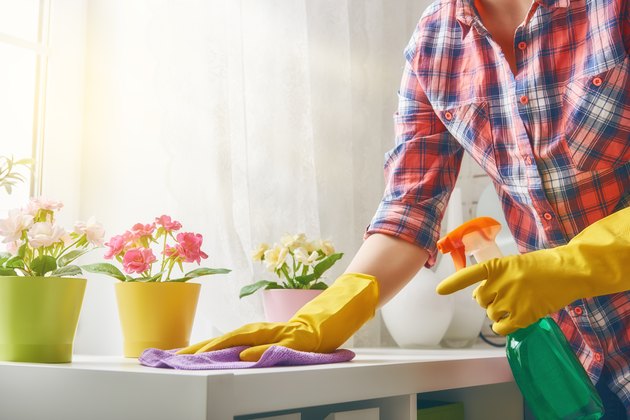 In essence, the gig economy is the idea that people can and will make money via short-term projects and shift work. Rather than relationships being between an employee and an employer, the relationship is directly between the contractor and the contractee. Much of these gig economy opportunities come via apps designed to become habits that make life easier for consumers; Uber, TaskRabbit, Handy, Postmates, to name a few. While there are definite pros to participating in the gig economy as a worker — particularly as an older worker or student — there are marked cons as well. As New York Magazine put it: "The gig economy represents the mass adoption of exploitative labor practice that deny workers compensation, benefits, stability, or the ability to plan for a future. It is a house of cards propped up by extravagant promises and VC funding."
In a gig economy, sick days are non-existent, as are vacation days, and paid leave. With respect to the governing companies they are particularly hard to regulate, and regulations when made are hard to enforce. Most Uber drivers are contract workers — not calling them employees (or treating them like employees) creates a labor law loophole. Lawsuits filed by workers against companies like Uber and Handy abound.
When looked at through the most cynical lens, the gig economy helps companies and investors more than it helps the individual worker. With this in mind, if you seek to participate in the gig economy it becomes necessary to learn how to protect yourself and how to make it work for you.
So how exactly do you do that? According to Jocelyn Mangan, the chief product and marketing officer at Snagajob, an hourly marketplace with 70 million registered hourly workers, "It's all about finding ways to detach from the old ways of doing business and leveraging networks that support and fuel this new dynamic segment of the workforce."
Essentially, out with the old systems of thought and in with the new. The first way to do that is to think of yourself as your own business, and do what needs to be done to keep that business running as smoothly as possible.
Get a really good bookkeeping program (like QuickBooks) and do all those annoying little nitty gritty financial things — pay quarterly taxes, keep track of all expenses, and monitor your income. A website, like Uber might tell you that you can earn a certain amount of money, but remember that sum is on the high end of the scale. Don't bank on making that much right off the bat, or maybe even ever.
Get yourself the best insurance you can afford. Remember, the parent company is not going to take care of you so you have to take care of yourself. Car insurance, health insurance, make sure to get what you need.
Nurture all your professional relationships. Be the best at whatever it is you choose to do. In the gig economy things like word of mouth and ratings are paramount. Work hard to be the very best that you can be.
If headlines are accurate the gig economy might one day go the way of unpaid internships. As one Fast Company headline put it, "The Gig Economy Won't Last Because It's Being Sued to Death." New companies like Parcel, Managed by Q, and FlyCleaners are taking the bones of startup tech companies and changing the model to hire employees rather than contractors. A skeptic might say this is solely to avoid lawsuits, but then there's a more positive spin: that this more worker-friendly future will be the gig economy 2.0. We just need to protect ourselves, and our finances, in the meantime.